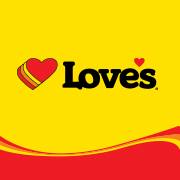 Farmer Jim Purlee says "ethanol sells itself if you can get it to the market."
Purlee is with Purlee Farms in Knox County.
He says the growing popularity of e85 fuel, a corn-based blend of ethanol and gasoline and other blender pumps have increased enthusiasm for ethanol.
There are now three e85 pumps in Knox County.
There's one at the FS Fast Stop in Williamsfield and another at the Henderson Street Hy-Vee Gas that opened last January.
Now Love's Travel Stop has one, in fact it's the first e85 pump that Love's has installed in its 410 stops around the country.
Ethanol is clean burning fuel which lowers emissions on gasoline
"There's just all kinds of pluses about it," Purlee says. "It's good for the country, it's good for our corn industry. It's just a win-win all around."
For corn growers ethanol is essential to their livelihood.
Purlee says that about 30 to 40 percent of the United States corn crop goes through ethanol plant leading Purlee to say with out ethanol he'd be in a "world of hurt."
E85 fuel is called such because of being 85 percent ethanol 15 percent gasoline, a big jump from typical ethanol fuel which is only 10 percent ethanol.