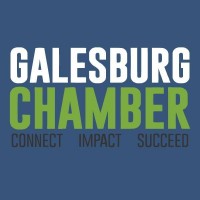 The Galesburg Area Chamber of Commerce's annual dinner is next week and this year they're beginning a cycle of awards.
Being introduced this year are two awards that will be given honoring non-profit and large business excellence in town.
The awards won't be annual but will rotate with different categories next year.
Nominees for non-profit excellence are the Galesburg Community Foundation, Knox County YMCA, Knox County Health Center, The Orpheum Theatre and Galesburg Civic Art Center.
In the large business category, categorized as those with more than 25 employees, the nominees are Dick Blick, Birkey's and G&M Distributors.
Chamber Director Jessica Linder says that she felts like it was the chamber's role to recognize those businesses that are innovating great practices.
Chamber execs across the state will be judging the awards so even Linder herself doesn't know who will win.
"We're calling it an evening of change and innovation," Linder says. "We've branded this as our year of change and innovation for the chamber. So this is really our chance to put our money where our mouth is and kick that off."
Tammy Cook will be the featured speaker of the night.
Cook is a business and life coach out of the Chicago-Milwaukee area who will speak along the themes of the night on how to be comfortable making changes in your business.