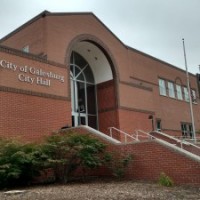 Galesburg has not typically allowed those living outside city limits to serve on town boards and commissions but that could be changing tonight.Alderman will vote on a measure that would remove residency requirements for seats on for example, library board or fire and police commission.
Also after meeting with school officials it appears the city has worked out a solution for congestion around Silas Willard school before and after school around Fifer Street.
Council has a resolution on first reading to restrict parking on Fifer for 250 feet from the school during school hours.
There's also a measure on final reading to effectively shift rental inspection duties from the fire to planning department.
The actual measure would revise inspection criteria from the fire code to the housing code.
Mayor John Prichard will also present the Youth Extra Effort Award tonight prior to the meeting at about 6:20. 
The council meeting itself will get underway at 6:30 p.m. at City Hall.