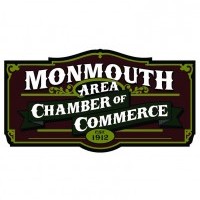 Pancakes and home improvement are the order of the weekend for the Galesburg area.
With spring breathing down our neck with any luck, it's a good time to start thinking about improving the inside and outside of your house.
A perfect way to get a head start is by heading to the Monmouth Chamber of Commerce's Home Show.
Chamber Director Angie McElwee says the 9th annual edition of the event is once again being staged at the First Street Armory.
A cacophony of businesses will be there, showcasing their products and services for the home from building supplies, to land scaping, to heating and air
The show runs from 9-2 Saturday in the Maple City.
They'll also be giving away prizes, including a $100 gift card to the Monmouth Save-A-Lot.
"But now's the time to see what's available, what you might want to do and then get on the contractors books for that project," McElwee says.
If you're a flapjack fan this a hallmark weekend.
Going on today is the 69th Annual Galesburg Noon Lions Club Pancake Festival.
Tickets are $5 for adults and $3 for kids going from 11 to 1 then again from 5 to 7 at First United Methodist Church.
If you aren't able to make over today the GHS boys track team will hold a pancake breakfast Saturday from 7 to 11:30 a.m. at Faith United Methodist Church