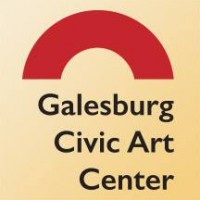 The Galesburg Civic Art Center's Great Bowls of Soup has become one of the hottest fundraising events of the year.So much so that tickets have already sold out.
Between the chance to take home a hand-made bowl by a local artist, enjoy live music and eat soups from a bevy of local eateries drawing people has not been a issue for the night.
This 9th year will featured soups from Acapulco, Budde's, The Kensington, Packing House, The Landmark and nearly 20 others.
The Art Center only holds three fundraisers a year, which all including Great Bowls of Soup, pays for exhibitions and arts education programs at the center.
Art Center Director Tuesday Cetin says last year they held 36 exhibitions showcasing local and regional talents.
The lady judging the soups is certainly a dining authority.
The winner will be determined by Chez Willy's co-owner Brenda Engenlauf.
Whomever Engenlauf determines as the superior soup will recieve the Great Bowls of Soup Crock Trophy created by Chris Dokolasa