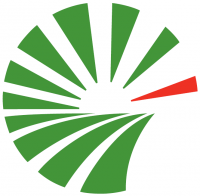 Most people will get into that spot where they don't have quite enough to cover the monthly bills.
Finding yourself in this spot doesn't mean you have to freeze though.
The Warm Neighbors Cool Friends program was started in 1982 and up until today has provided assistance to qualified low to moderate income Ameren customers.
Eligible homes can receive up to $700 a year to help pay energy bills.
Susan Sams with Ameren tells WGIL particularly seniors who might need a hand often resist asking for it.
"They won't ask for help. They believe it's welfare. They believe someone needs it more than they do," Sam says. "They'll go without food and medicine before they would ever dream of not paying their bills."
In order to receive assistance a customer first has to make a payment on their account and then Warm Neighbors Cool Friends will match the payment.
Those interested in the program need to apply through VNA Community Services in Knox County.