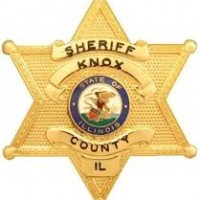 A Washington, Illinois man is dead after falling through ice in Dahinda on Sunday.
Knox County Sheriff's deputies responded around 2:18 p.m. to the 1500 block of Cottonwood Drive for a person who was submerged in water after falling in ice fishing.
56 year-old Victor Robb was ice fishing with another individual.
A Sheriff's Department press release says the two were preparing to leave when Robb fell in. 
The second individual was also submerged for a period trying to save Robb, but was able to get himself out of the water.
Around 5 p.m. emergency responders were able to recover Robb's body in about 16 feet of water.
County Coroner Mark Thomas pronounced him dead at 5:48 p.m.
Assisting Sheriff's deputies were agencies including Illinois State Police, Illinois Conservation Police, Victoria, Knoxville and Appleton Fire Departments and Galesburg Hospital Ambulance Service.