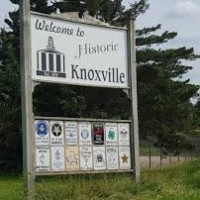 A hot ticket item at the Knoxville city council meeting last night was whether or not to support a utility service line warranty program. The council unanimously voted to approve the program offered by United Service Partners Inc. seeking to address an aging infrastructure. 
The company provides three completely separate and voluntary programs including external water line coverage, external sewer line coverage, as well as in home plumbing coverage. 
The council was reassured that United Service Partners would use only local contractors that were approved through their company. Ashley Shiwarski, a Senior Inside Sales Manager for United Service Partners, was there to provide insight.
"We can give your residents peace of mind because they know for just a few dollars a month if they choose they can transfer the risk of these lines to us and if they were to have an issue, they just make one call to us, 24 hours a day, 7 days a week, 365 days a year," Shiwarski says.
Shiwarski tells WGIL that United Service Partners Inc. has an A+ rating from the Better Business Bureau and is the only company endorsed by the National League of Cities. 
Residents should expect to receive a letter in the mail with more details on the program.