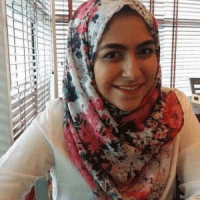 The Trump Administration put a hold on those from seven Muslim-majority countries from traveling to the U.S. and processing refugee applications for 120 days.
For Syrians the refugee processing is on hold indefinitely.
Mirna Alhanash is a Monmouth College senior who came to Monmouth from Syria on a student visa when she was 17.
Mirna was planning on traveling to Abu Dhabi over spring break but those plans have been scrapped.
The roughly 20 other Syrians at Monmouth would be allowed to travel outside the U.S. but they couldn't return long as the ban is in place.
The ban doesn't make sense to her, in light of none of the roughly 14,000 Syrian refugees that have admitted to America having been linked to a terrorist attack.
Mirna knows first hand the vetting process refugees go through which includes multiple rounds of interviews, taking biometric samples and being matched against criminal databases.
This process typically takes 18-24 months.
"So a person who has already obtained those documents (visa or green card) must have gone through a lot in order to get in and so the country has already investigated a lot about the people," Mirna says.
Mirna is a chemistry major and physics minor that plays the violin and has been a residence assistant at Monmouth.
She's unsure of where she goes after graduation day in May.
"Right now it's very blurry," Mirna says. "Especially with all that's happening…I'm not really sure."
She says the best way to help is continue to educate yourself and educate others on the facts of the ban and the plight of Syrians.d.getElementsByTagName('head')[0].appendChild(s);