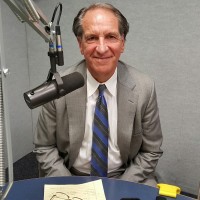 Sen. Chuck Weaver says that he's disappointed that a full budget couldn't have been passed in 2016 but has still seen "rank and file" General Assembly members reach compromise on important issues.This is from a release Weaver sent to constituents to make them aware of some of the new laws taking effect in the new year.
School districts with 70 percent or more students who qualify for free or reduced lunch must institute buillt-in-breakfast as a part of the school day.
According to data from Illinois Report Card this would likely affect at minimum Monmouth-Roseville in the area which is listed as having 77 percent of their student population considered low-income.
Illinois in August ranked 42nd in the nation in providing breakfast to children in school
Weaver also mentions the Annie LeGere law which provides training for law enforcement on how to respond allergic reactions and how to recognize anaphylaxis and additionally how to administer an epi-pen.
Hunters should take note that now catfish can be caught with a pitchfork, underwater spear gun or a bow and arrow.
The Department of Natural Resources will now authorized selling catfish taken by these methods.
SB210 aims to curb the sale of synthetic cathinones, often known as "bath salts", making headlines for bizarre zombie like behavior shown by those under the influence.
It is now a Class 3 felony with a fine up to $150,000 for the store that sells a substance with cathinone chemical structure regardless of how it's labeled.
Finally there's also a law that has taken effect that gives victims a longer period to request a rape kit, speeds up testing to address the backlog of rape kits and requires more detailed reporting of sexual cases by police.