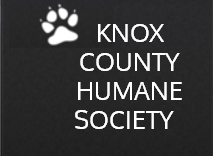 Right before 2017 finally get its paws on us, there's a way for area residents to honor a beloved pet while helping animals still looking for a home.
The New Year's Eve luminaries are a fundraiser for the Knox County Humane Society.
For the cost of $5 you can pay tribute to a beloved pet and get a glowing candlelight luminary to be a part of a celebration where Windish Drive near the Humane Society is lined with the glowing bags.
Last year there were nearly 550 luminaries lighting the way down Windish.
Volunteer Director Erin Buckmaster says people have a special relationship to their pets.
"A lot of people that don't have pets don't understand we who have pets," Buckmaster says. "But you when you lose one it is a member of the family and I still grieve many of the pets I've had and think they bring so much into your life and this is a way to help the shelter pets."
Buckmaster tells WGIL that you can purchase a luminary right up until the event starts.
Those interest in a buying a luminary can do so at the shelter on 1855 Windish Drive. 
Even for those who don't purchase a luminary Buckmaster recommends driving or walking by to see the site.