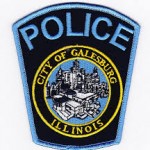 A Galesburg man was arrested in the early morning hours Thursday for possession and production of meth and resisting arrest.Officers detected a "sweet smelling chemical odor" which led them to 139 N. Arthur Ave.
The house's resident, 33-year old Brandon Cox answered the door and while speaking with officers went back in the house and locked the door for approximately 20-30 seconds.
Cox was arrested for resisting an officer.
Investigators and State Meth Response Team were called on to the scene where they recovered items in the basement consistent in meth manufacturing and about 260 grams of powder and liquid meth.
The most serious charge Cox faces is aggravated participation in meth manufacturing, which is a Class X felony that comes with a minimum 12 year prison term if convicted.