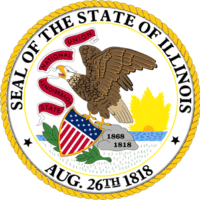 The first round of grants from the statewide Connect Illinois program was announced this week and several entities that serve the region were included.
Century Enterprises, Inc is receiving the largest chunk in the area at $3,123,122. Century Enterprises, who is a subsidiary of Mid Century Telephone Cooperative, will build a Fiber to the Premises (FTTP) build-out for Fulton, Peoria, and Knox Counties.
It is estimated that broadband access will serve approximately 581 households, businesses, farms, and anchor institutions. Communities that will be served by this connection include Knoxville, Williamsfield, Maquon, and Rapatee.
The Oneida Telephone Exchange is receiving a $579,900 grant to serve 36 households, 2 underserved businesses, and three underserved farms in rural Knox County. Along with the underserved subscribers, the Rural Sparta-Henderson Township Fiber Project will provide broadband services to 12 underserved households, seven underserved businesses, and nine underserved farms.
The Oneida Telephone Exchange believes that sustainable broadband will promote rural economic development and sustainable
The final local company receiving a grant is Diverse Communications, serving rural Alpha and Lynn Center. They received a $476,000 grant to serve approximately 81 businesses, farms, households, and anchor institutions in Henry County.
In total, $400 million is being appropriated for the competitive broadband grants, constituting the largest state broadband matching grant program ever.