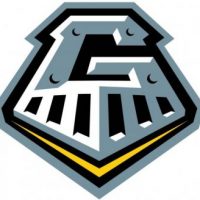 District 205 Board members will be considering a school calendar at next month's meeting.
Board members were presented with a possible calendar at their Monday night meeting, which would see school starting on September first and ending on May 27th and only five emergency days the whole year.
Superintendent Dr. John Asplund told the board that there are fewer emergency days on the calendar for next year because of the pending construction within the district, adding…
"If the board wants to see an extra five emergency days put on, we can do it. Just understand that we may run into some construction-related problems if we do that. Or maybe we won't! But that's it. It's easy enough to do. It's easy enough to add them on.  It's just if you put them on your schedule and they are available you have to use them."
Some other highlights from the calendar include a shortened Christmas Break, staring December 23rd and ending on January forth for teachers and the fifth for students.
Additionally, there is no longer spring break, just a five-day weekend around Easter.
Any suggestions given will be considered by the calendar committee and the full board will vote again in February to accept next year's school calendar.
Also discussed Monday night were some of the extensive changes that are to take place at the high school.
Board member Maury Lyon says that because the kitchen is being enlarged to accommodate the new functions there, the district high school was losing the current cafeteria.
Lyon said that the current design being pursued for the new cafeteria would be to shrink the auditorium, eliminating the balcony to make a space available for the kids to eat.
"So, that would be a wall there making the auditorium smaller — to a space that would fit approximately 900 people. Which would be the approximate size of either of our [7-9] group or our [10-12] group. It would allow students to have a really nice dining space as well as a commons that can be used fo rother functions."
With the shrinking of the auditorium, the board discussed relocating the high school graduation ceremony to the gym or the football field. Board members seemed to be in favor of a move to either location.
Additionally, the board discussed relocating the administrative offices to the high school which was met with both positive and negative reactions.
Some board members were in favor, considering about half of the district's student population would attend classes in the building with others saying that losing that square footage to offices would take too much away from classrooms.