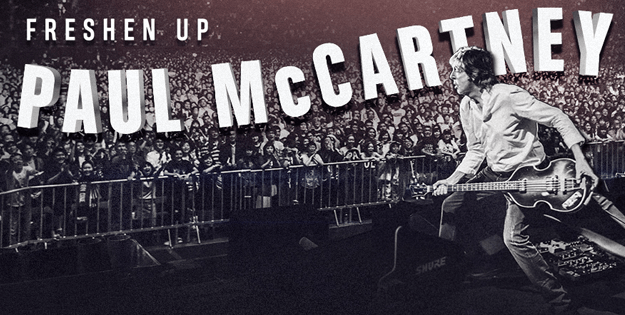 105.3 KFM has your chance to win tickets to see Paul McCartney at the TaxSlayer Center in Moline on June 11th!!
Listen to 105.3 KFM weekdays between 7:15 AM and 6:00 PM for us to announce a Paul McCartney song and the time that it will play on KFM. When that song starts, you'll have 30 minutes to log on to 1053kfm.com and submit that songs' title to enter to qualify to win a pair of tickets to see the show! We'll have up to three opportunities each weekday for you to submit different songs from Sir Paul. And each time you submit a correct Paul McCartney song title, it's another entry for you in the grand prize drawing!
We'll draw a winner a random from all the correct entries on Monday, May 13, during Mornings with McIntyre!!
Tune in, enter, and you might just win tickets for Paul McCartney at the TaxSlayer Center in Moline from Melton Jewelers, Maude Specklebelly's, Kohl's Diamond Gallery, Precision Family Eyecare and 105.3 KFM!!