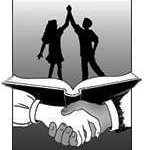 The first of nearly a dozen public forums over the next two months is being held Wednesday night for District 205.
Superintendent Dr. John Asplund says he wants to get public input on the direction the district should head for the future.
He's encouraging parents to come out and give some direction as to what type of skills they'd like to see students leave the district with.
The first of the 10 meetings is being held at the Galesburg Public Library at 40 East Simmons Street starting at 6:30 in the evening on Wednesday.
---
Meetings are scheduled for these dates/times/locations:
Wednesday, September 6th: 6:30pm
Galesburg Public Library
40 E. Simmons Street
__
Tuesday, September 12th: 9:30am
St. Patrick's Catholic Church, Social Hall
858 S. Academy
__
Thursday, September 14th: 6pm
YMCA
1324 W. Carl Sandburg Drive
__
Wednesday, September 20th: 9:30am
Knox College Lincoln Room
2 E. South Street
__
Monday, September 25th: 6pm
Discovery Depot Children's Museum
128 S. Chambers Street
__
Tuesday, September 26th: 9am
Northwoods Church Auditorium
940 W. Fremont Street
__
Thursday, September 28th: 6pm
G&M Distributors Conference Room
200 N. Linwood Road
__
Tuesday, October 3rd: Noon
KCHA Cedar Creek Place
1598 McKnight Street
__
Wednesday, October 4th: Noon
Northwoods Church Auditorium
940 W. Fremont Street
__
Friday, October 13th: Noon
KCHA Woodland Bend
480 Iowa Avenue