Galesburg Christian School 2018 Banquet & Celebration
Thursday, November 8, 2018 @ 6:00 pm
Event Navigation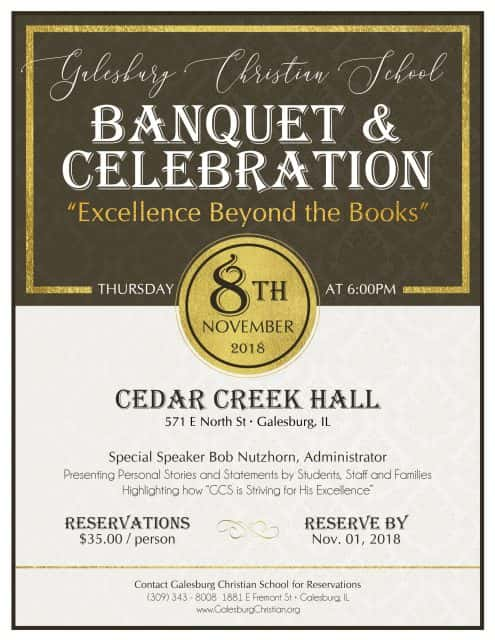 This year's GCS Fall Banquet, we will be celebrating our continued success with our supporters through personal stories by students, teachers, donors, volunteers, and families throughout the community. It will be a unique evening sharing how people have been impacted by the mission of Galesburg Christian School. One of the goals stated in our mission statement and this year's theme of "Striving for Excellence for His Glory" is that we want to produce citizens who will be a transforming influence in their world. It is our desire to see our students perform their task with integrity, and represent their God through service to their community.
Please make your reservations today!
Please let us know if you would like details about advertising to support GCS.
Related Events