105.3 KFM congratulates our winners of $100 with the Reindeer Round-Up. From all of those who had submitted correct locations for each of Santa's reindeer spotted in Knox County, the winner so far are: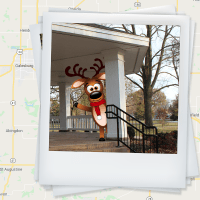 TERRI WEIL of Monmouth correctly identified on Sunday 12/01 that Prancer was spotted by the Lincoln Park Pavilion in Galesburg.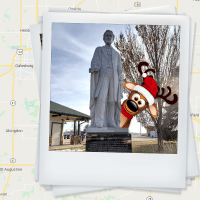 MICHELE KELLEY of Galesburg correctly identified on Saturday 11/30 that Dancer was spotted by the Abraham Lincoln statue outside the Amtrak Depot in Galesburg.
TARA TURNER of Galesburg correctly identified on Friday 11/29 that Dasher was spotted by the Big Daddy totem pole in Abingdon.
As we get more photo sightings of Santa's rogue reindeer in Knox County, we'll be sure to share them with you via email for your chance to figure out where they are and have a shot at winning a $100 reward!
If you are not a member of the KFM On-The-Job Club but want to be included in the emails for the Reindeer Round-Up, please click here to sign-up!