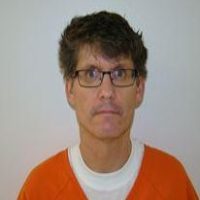 A Knoxville man accepted a plea deal Thursday in Knox County Court on a count of child pornography.
49-year-old Jerald Turner was sentenced to 19 years in the Illinois Department of Corrections, followed by three years to life on parole.
He was given credit for the 544 days already served in the Knox County Jail, where he's been held since his arrest in March 2018.
With about a year and a half already served, and his sentence eligible to be served at 50 percent, Turner could be on parole as soon as 2028.
Turner was facing 22 counts Class X counts of child porn possession as well as a pair of predatory criminal sexual assault charges.
Those were all dismissed except for a single count of child porn possession.
Turner was arrested in 2018 by Knox County Sheriff's Deputies with help from the Illinois Attorney General's High Tech Crimes Bureau.