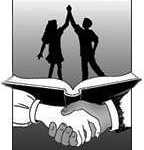 There's a new opening on the District 205 School Board.
It was announced at the Monday night Board of Education meeting that Vickie Banks had resigned from the Board of Education effective August 8th. With her resignation, the board elected Maury Lyon to take her position as secretary for the board.
Superintendent Dr. John Asplund said that he'll be accepting resumes for the open seat until August 30th. Aside from a few requirements of potential candidates needing to be at least 18-years-old and a legal citizen he says they've got to live in Galesburg.
"Within our school district, four people have to live within Galesburg Township. The other three have to live without," Asplund told board members. "So, last time we had to fill somebody from without. This time we have to fill from within."
Asplund refers to the appointment of Nicholas Walters to fill the seat left when Amy Pickrel resigned.
Banks was elected in 2017 along with Maury Lyon and Rod Sherpe.
Resumes are being accepted either via his email or at the District Administration Offices on Harrison street and the window to apply closes August 30th.
A special board meeting could be considered for the approval of the new board member.
The Board did approve a number of recommended bids for Lombard and Steele school renovations at.
Project Manager from Russell Construction, Lee Marbach, told board members that the bids came in under budget — a pleasant surprise to the board.
The total for all bids approved came in at $8,0464,369 which is significantly under the budget estimated amount of $11.6 million. Breaking down the bid totals, Steele's bids came in at around $3,524,308 while Lombard came in at a little over $4,540,061.
Both projects are expected to get underway next month and are expected to be completed by the start of the next school year.
The board also learned that the playground project that the district partnered with the City of Galesburg on was nearing completion.
Additionally, it was revealed that the final design specs for the GHS kitchen and King Elementary School renovations were wrapping up.
WGIL will have more from the school board meeting by Tuesday afternoon.