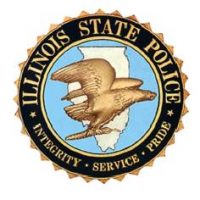 Illinois State Police will be swapping squad cars for big-rigs in an effort to catch distracted drivers.
According to District 7 Commander Captain Jason Dickey, on Friday, July 12th, troopers will be riding shotgun in order to observe distracted driers violating the hands-free law. The observing trooper will notify other troopers of the violation for enforcement to be taken against the distracted driver.
ISP says that this technique is another tool to try and improve safety on Illinois roadways. The higher vantage point allows the observer to look down into a vehicle, to see a hands-free violation.
According to the National Safety Council, at least 9 Americans die and 100 more are injured every day in distracted driving crashes.
Captain Dickey says, "These numbers are staggering, but not surprising. I can say with confidence that nearly every driver on the road has either seen the reckless actions of someone on a phone, been the driver distracted by their phone, or both. We all need to do better to keep our roads safe."
Any motorists caught driving distracted will receive a citation for violating the hands-free law, a first offense is a $164 fine and counts as a moving violation against their license.