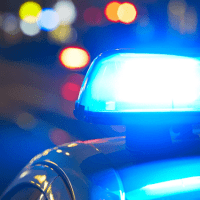 A Canton woman is dead after a weekend motorcycle crash in a nearby county — likely caused, authorities say, by freshly-mowed grass.
WMBD-TV in Peoria says 59-year-old Cheryl Zeglen died at OSF Saint Francis Medical Center in Peoria Monday following the Saturday crash in the Bureau County community of Mineral.
Authorities say she and her husband Tom were among others traveling on motorcycles on a rural road in Mineral Township when Tom Zeglen signaled to other motorcycle riders that the roadway was covered in fresh grass clippings.  Cheryl Zeglen's motorcycle reportedly rear-ended Tom's, ejecting her from the bike.  She was initially taken to a Princeton, Illinois hospital but was later transported to Peoria.
The Peoria County Coroner says an autopsy will not be conducted.
Many communities make it illegal to blow grass clippings into the road, usually so the clippings do not block storm sewers. But motorcycle riders say fresh clippings in the road are a severe hazard to them as well.
It also is illegal under state law to blow grass clippings on to public highways.