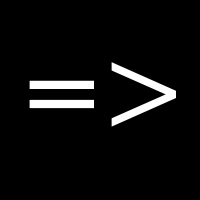 A Galesburg High School teacher said several months ago he was being forced out of teaching a number of technology-related courses he claims he developed. While district administrators said the courses were still being offered and being reclassified, they're now saying that vocational technology education is expanding.
District-205 says in a statement that as they work to prepare students to be ready for the workforce of the future, they're expanding on three different career pathways: medical, digital manufacturing, and logistics and transportation.
One of the ways the district says it's doing that is by hiring Williamsfield teacher and GHS grad Kirk Mustain, who will be tasked with developing coursework in digital manufacturing.
Mustain says he considers Galesburg his hometown, and is glad to be returning to it.  He says in the release he will "foster the development and success of the digital manufacturing pathway."
Also, the district says it is working with the new Galesburg-based computer coding school "Main Street Codes," and its co-founder Jamie Gladfelter, also a GHS graduate. Gladfelter says in the district news release that his firm will help implement "an ambitious, innovative, and forward-looking technical curriculum."
District-205 Superintendent John Asplund will talk more about the expanded digital curriculum Monday at 5pm on "Galesburg's Evening News" on WGIL.
(Main Street Codes logo)