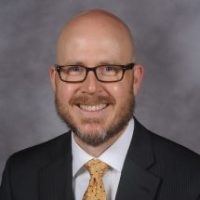 Galesburg District 205 Superintendent Dr. John Asplund reflected on the first half of the school year.
Building off the success of the Great Galesburg Shake, Asplund says school board members Jean Ann Glasnovich and Amy Pickrel, suggested adding public speaking to the curriculum.
Asplund said that public speaking has become one of the board approved goals for the year.
"We're trying to instruct every student, kindergarten through 12th grade, on those skills," Asplund tells WGIL. "Not only public speaking but poise, presentation, how to look people in the eye and our teachers are really taking to it, really done a lot of work. Tiffany Springer, our curriculum director has done a ton of work on that. As has the committee that she put together. So, I just see this getting bigger and bigger, and really more impactful for all our kids, and I'm really, really happy about that."
Asplund says that "you can't make a first impression again and that's really important to our kids."
He believes social skills and public speaking is one of the more impactful skills that a person can learn. "Something that everybody needs to pay attention to is how you interact with other people and we really are losing that skill. I think it's so much more important now that we focus on that because it's always going to be important for us to learn how to talk to one another. Anything that we can do to model that behavior and help our kids and instill that in our kids that's always going to be a good thing for them, for our community, and for our society."
Asplund notes how impressed he is when visiting Leeanne Scherpe's  5th grade class at Steele, when students shake his hand, welcome him, and introduce themselves.
In addition to blaming social media, he says people really need to pay attention to how they "interact with other people." He sees the focus on these skills getting bigger and bigger in district curriculum.