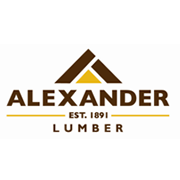 Alexander Lumber announced plans to close lumberyards across West and Central Illinois on Wednesday including one in Monmouth. 
The privately owned company based in Aurora says they are focusing on major-metro and midsized markets and balancing that goal with small, rural markets "exhausted precious resources."
Galesburg had its own branch of Alexander Lumber up until 2009 when it consolidated with Monmouth and Woodhull's.
14 employees will lose their jobs between Monmouth, Rushville and Canton locations according to company spokeswoman Lisa Roberts.
She says severance is being offered to employees based on their years of service.
Also locations in Lincoln and Taylorville will close while several other locations will be consolidated.
President and CEO Russ Katherin says this consolidation will allow the company to focus on "future acquisition plans" on select businesses that align with "core objectives."
The shift basically wipes out the company's presence in West and Central Illinois, and greatly reduces their overall mark in the state.
Locations in the Chicago-area, Wisconsin, and Iowa will go untouched.
Katherin lays much of the blame at the feet of the regional economy saying, "the state's policies and fiscal condition are driving people and business out of the state."
Each of the closing lumberyards will hold stock liquidation sales from mid-January through February, implying that employees will be laid off soon if they haven't been already.