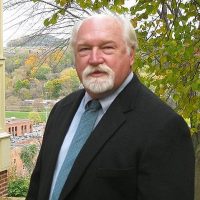 The Illinois Republican Party is severing ties with the GOP candidate for Illinois' 17th District, the challenger to incumbent Rep. Cheri Bustos in November.
State GOP Chairman Tim Schneider and other state party leaders are disavowing Bill Fawell's candidacy for Facebook posts.
They cite posts in 2016 and 2017 in which he shares stories from questionable news sources and left comments in which he alleges the CIA and Israel's intelligence agency were behind the 9/11 terrorist attacks.
Also they mention several posts in which he calls the 2012 Sandy Hook school shooting as a "false flag", or that it was a staged event.
Schneider says Fawell has a "problem with the truth" saying he disagrees with the candidates "misguided views" and can't support him.
Announcing his loss of establishment party support on his ElectFawell page Fawell saying Republican leaders fell for the "alt-left media's FAKE NEWS smear campaign."
The post later says "FREE JULIAN ASSANGE", as in the founder of Wikileaks, and also promotes Fawell's own Super Pac and book.