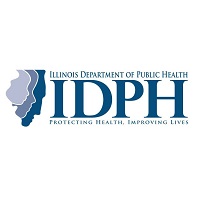 With temperatures now steady, the Illinois Department of Public Health says now is the time to start taking precautions against West Nile Virus, Lyme Disease, and other insect related illnesses.
West Nile is the most common mosquito-borne illness in Illinois, and surveillance is currently underway as communities are urged to send in batches of mosquito pools and dead birds for testing.
Illinois Department of Public Health spokesperson Melaney Arnold says mid-May is when they start seeing the virus spring up.
"We typically start seeing some West Nile Virus positive results in mosquitoes and birds around mid-May, sometimes late May," said Arnold. "Then the human cases start later on. Sometimes about late June – more in the July months."
Arnold says the best way to reduce the risk of West Nile is to eliminate standing pools of water were mosquitos can breed and wearing insect repellent with Deet, Picaridin, or Oil of Lemon Eucalyptus.
Last year West Nile was detected in birds, horses, mosquito pools, and other animals in Peoria and Fulton Counties, with one reported human case in Peoria County.
Ticks can carry diseases such as Lyme Disease, Spotted Fever, and new to the scene, the Bourbon Virus.
Arnold says the best thing to do to prevent a bite from a tick is to wear insect repellent containing at least 20% Deet, as well as checking everyone for ticks after outdoor activities.
"Look in some of the places that ticks like to go, such as behind your ears or places where there are softer skin – check those. If you do find a tick, make sure you pull it out as quickly as possible. Do it with a pair of tweezers and do it slowly – straight out."
Symptoms in many tick-borne illnesses include fever, aches, and a bulls-eye rash.
Arnold says that the new Bourbon Virus has been found in a limited number of areas in the Midwest, and while it shares many of the common symptoms, it also is more severe because it can lower the blood count for cells.
The IDPH encourages pet owners to check their furry friends for ticks as well.