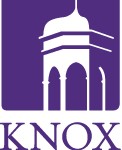 Knox College students and Galesburg residents will soon get a chance to have their questions answered by four candidates for Illinois Governor.
Four tickets will be represented when Democratic student groups from Knox, Augustana and Western Illinois University hold a candidates forum Tuesday night at 7 p.m. in Kresge Recital Hall.
Those expected are Daniel Biss, Bob Daiber, Tio Hardiman and J.B. Pritzker's running mate – Juliana Stratton. Chris Kennedy has also been invited but has not confirmed an appearance.
Sam Klingher, President of Knox College Democrats says that the party has looked to reach out more to the rust belt and young people following President Donald Trump's election.
He sees this forum as a way for voters from both demographics to be heard. Also he wants the candidates to have a chance to address concerns of Illinoisans outside the Chicago area.
All the questions taken at the event will be submitted either by Galesburg residents or Knox students.
The event is open to the public with doors opening at 6:40 for a 7:00 p.m. scheduled start.