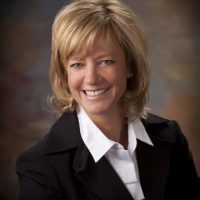 State Representative for the 42nd District in Illinois, Jeanne Ives, is the lone Republican running against incumbent Governor Bruce Rauner in the March Primary in Illinois. 
Although the 42nd District includes portions of the suburbs of Warrenville, West Chicago, Wheaton, Naperville, Lisle, and Carol Stream – Ives has ties to Galesburg – her brother and his family live here.
Representing a district in the Chicago area, when asked how she can better serve Galesburg specifically, Ives tells WGIL she won't forget about the other parts of the state that depends on good government. "I specifically picked a man named Rich Morthland – he lives in the Quad Cities; he lives in another area that's similar to Galesburg,"
Ives said. "(It) borders Iowa and you see the out-migration all the time for better economic conditions across the border. Rich represents, and Galesburg represents, a forgotten class of people by the politicians that live in Chicago and run their game out of Springfield."
Morthland was a single term member of the Illinois General Assembly from 2011 to 2013.  A member of the Rock Island County Board, Morthland has been a farmer and professor at Ashford, Black Hawk, and Scott Community Colleges. As to why Ives has decided to run against a man she once supported – Ives said, "Governor Rauner betrayed us."
Hear the full interview with gubernatorial candidate Jeanne Ives during Galesburg's Evening News with Will Stevenson Thursday, December 7th at 5:10 pm.