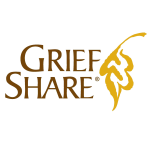 The holiday season can be full of joy and celebration as much as it can be a time of pain and grieving.
For those who are struggling with the loss of a loved one there's the Grief Share program that's sponsored by the Abingdon Christian Church.
Grief Share leader Connie Severends tells WGIL that even if you've experienced a loss, you can prepare yourself for ambushes of painful emotions during the holiday season.
"Grief takes a long time to heal, and we all know that holidays are very stressful for everyone but for the grieving person they may feel the stress of the pain more acutely at that time. Because their life has changed, and those happy memories from the past cannot be recreated."
She goes on to say the leaders at Grief Share are very empathetic and have listening ears. Death can end a life but not a relationship she says and the group can teach people how to hold on to their loved one in different ways after they've passed.
Severendson says when someone is experiencing emotional pain, talking about it is a part of the healing process, "That's not as easy as it sounds, but the first thing you have to do is be honest with your feelings. Don't shove those feelings away, don't stuff them back. You only heal what you feel. You have to accept the time of year it is, but remind yourself that it is a season and it will pass."
Marvin Chawsek is a new group leader who is also an alumni of the program who says counseling and listening to others is its own form of healing. He says it's not like people "sitting around crying on each other's shoulders" but it's good to be able to talk and listen to others who are going through similar things.
Chawsek adds though that is a good place if you do need a shoulder to cry on.
Severendson says that this is the second year of running the program.
The seminar is non-denominational but is Christian-centric.
The seminar is free to attend on Dec. 14 from 6:30 to 8:30.