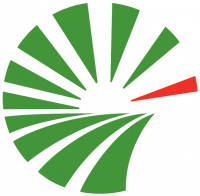 Ameren Illinois would like to alert residents to another telephone scam operating in the area. According to a release from the utility, Ameren Illinois is warning customers in Galesburg and nearby communities that some customers have received calls that claim to be from Ameren, and the National Energy Grid.
A person tells the intended victims that they are behind in their payments to Ameren and that their power will be shut off within several hours unless immediate payment is made.
These scams typically target small businesses, but some residential customers have also received the calls.
Scams of this natural have been active in other parts of the state as well over the past few months – which seem to cycle through regions.
As a reminder, Ameren Illinois never demands personal, account or financial information for immediate payment.
Customers should never give cash, never purchase a pre-paid credit card or share credit card information with someone threatening to disconnect power.
Unless they show proper identification, never let someone claiming to be from Ameren into your home.
If there is any doubt or suspicion, call Ameren at 1-800-755-5000.