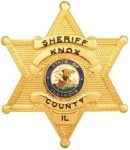 Last night Galesburg police assisted the Knox County Sheriff's Department with the apprehension of two juvenile suspects in a stolen vehicle pursuit. At about 7 p.m. officers were notified by Sheriff's deputies that they were in pursuit of a stolen vehicle.
Officers arrived around S. Seminary Street and County Rd. 10 to assist with locating the subjects – who were on foot after ditching their vehicle.
According to police reports, a resident near the area of Huston and S. Seminary Streets observed two subjects run into Prairieland Apartments – located between Huston and Davis streets.
Officers conducted a search and located the juveniles lying in a Waste Management dumpster with a closed lid.
Police conducted a search of the juveniles turning up pot.