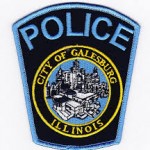 Galesburg Police responded to the third theft or attempted theft that occurred on Linwood Road over the last week – this time at a powered equipment company. 
On Monday, officers responded to Scott Power Equipment for the theft of an $11,000 riding lawn mower that was being displayed on the property.
According to police reports, the 61-inch Orange 2017 Bad Boy Outlaw riding mower was last seen on Thursday, and noticed missing by employees on Monday morning. The mower features a 60-inch black snow blade.
WGIL reported on Monday that Galesburg police responded to Cavalry Assembly of God – also on Linwood Road – for the theft of a 16-foot steel trailer from the church parking lot at some point over the weekend.
Additionally reports indicate that an attempted burglary occurred in the last week at storage units located on the very same road.
At this time no arrests have bee made.