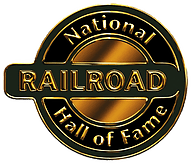 The National Railroad Hall of Fame in Galesburg now expects to make an announcement about when it can start construction in 2019.
Executive Director of the Hall of Fame Julie King says at that point, the hall will be close to their fundraising goal at that time.
Once they have enough money they need, there still will be a period in which construction documents will be created and the construction period itself.
King says the construction will likely last 18-24 months.
This may seem like a long time to wait on top of almost a decade since the project was announced but King says that their fundraising goal was quite ambitious for a town of Galesburg's size.
King adds that its take a "fair bit of work" to secure any one gift.
She explains that fundraising is it at its core relationship-based.
King does say that the capital campaign is continuing to make steady progress.
They completed their final design phase in March.
The Hall of Fame had to go through the process of identifying possible donors, see if they were interested and develop mutual trust.
The National Railroad Hall of Fame is a $30 million project.
HEAR MORE FROM JULIE KING TUESDAY NIGHT AT 5:10PM DURING GALESBURG'S EVENING NEWS.