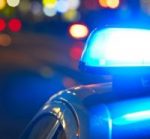 A trailer and car were reported stolen in Galesburg over the weekend.
Galesburg Police responded to Calvary Assembly of God, located in the 400 block of Linwood Road, at around 4:11 p.m. on Sunday for a reported missing vehicle.
According to police reports, the 16-foot long Quality Steel trailer was taken from the church parking lot between 6 a.m. on Saturday, and 8 a.m. on Sunday.
The trailer is described as having a hitch lock attached to it when it was last seen, as well as a rear folding ramp and a folding ramp on the passenger side.
The trailer was valued at $7,500.
In addition, around 11:03 p.m. Sunday night, officers attempted to pull over a white Oldsmobile Alero heading east on Tompkins street.
But according to reports, once police cars turned around and initiated their emergency lights, the car disregarded two stop lights (at the intersections of Prairie and Kellogg streets) and spun out of officers' line of sight and came to a stop north of the Tompkins and Seminary Street intersection.
Eye witnesses near the intersection stated seeing 3 subjects run from the vehicle.
The owner of the vehicle reported the vehicle stolen near La Mesa Bar – allegedly telling police the keys were left in the car.
At this time no arrests have been made in either case.