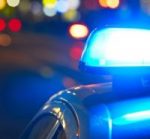 Galesburg police were dispatched to Monkey Business early Saturday for an individual who had been battered and bloody in an altercation.
Officers were called out to the Simmons Street establishment at 1:24 a.m. where reports indicate that officers found an individual with blood on his face and hands wearing no shoes, which were located on the sidewalk near him.
The individual told officers he had fallen and was not in a fight, but would later change his story to tell police that he had been beat up.
He told officers he was struck in the face while inside the bar, and multiple times outside on the sidewalk.
He told police he did not observe the attacker, and declined the offer by officers to review video – repeatedly telling police he did not wish to pursue charges in the matter.
No arrests were made.