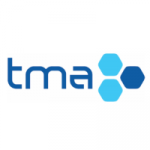 Like most Republicans in the Illinois legislature those representing Galesburg in Springfield are popular with the Technology and Manufacturing Association which advocates for manufacturing business.
TMA released their scorecard of Illinois lawmakers Monday.
They scored each member of the Illinois House and Senate on if they voted with or against TMA positions on ten pieces of legislation they consider crucial to manufacturing interests.
Most of the positions they take mirror those of Gov. Bruce Rauner and legislative Republicans.
Both Senators Chuck Weaver and Jil Tracy got a perfect score, voting with TMA on all ten bills.
Some of those measures include votes on passing the fiscal year 17-18 budget, which broke a years long stalemate and an accompanying tax hike.
They also include opposition to raising the minimum wage to $15 an hour and requiring employers to provide 40 hours of paid sick leave a year.
Rep. Dan Swanson voted with TMA interests on 9 out of 10 bills, only breaking with the group on the wage history bill.
Rep. Norine Hammond scored a 60, because of a series of votes in which she essentially supported the passage of the budget and accompanying tax hike.