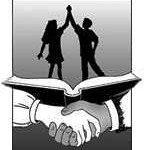 Tonight the Board of Education for District 205 will continue discussion video taping – or streaming – board meetings online.
Board member Vicki Banks was elected to the board – having ran on the idea of getting the meetings broadcasted in some fashion for the public who could not attend.
Since the late summer, the board has discussed different options for streaming – ranging from streaming on a 360 camera, a camera phone, or even using Galesburg City Council Chambers.
The board will also discuss the 2017 District Tax Levy, as well as increasing the certified staff substitute pay.
The Board will also be taking action tonight on a number of items including an affiliation agreement with Carl Sandburg College.
If the board chooses to sign into an agreement, students in the various medical curriculum at CSC could utilize Galesburg High School as a facility for an intern or clinical experience.
The agreement would give students at Sandburg hands on experience in their coursework.
The District will also consider approving the purchase of a food service cube van from Yemm Ford for $35,133.74
Tonight's meeting will be at Lincoln School on Harrison Street starting at 6:00.