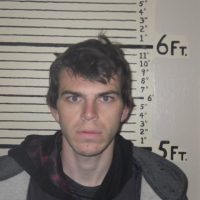 An arrest has been made in Oquawka stemming from a pair of burglaries that occurred last month.22-year old Logan L. Field of Oquawka was arrested on two counts of Burglary yesterday afternoon around 3:30 p.m. according to the Oquawka Police Department.
Police Chief Keith DeJaynes says the charges are in regards to two separate break-ins at the same residence in the village on Oct. 14 and Oct. 17.
DeJaynes adds that another two male juveniles from Oquawka, a 16-year old and 17-year old were also taken into custody and are being charged with two counts of Burglary.
They were both transported to the Mary Davis Home in Galesburg while Field is detained at the Henderson County Jail where he awaits a court appearance.