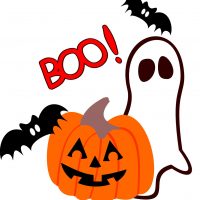 In it's 11th year, Bethel Baptist Church in Galesburg is hosting Trunk or Treat this Halloween night. Organizers Rick Stufflebeam and Kristine Trone says this year's theme is "Willy Wonka and the Chocolate Factory". This year's event will be held indoors with pending cold conditions forecast on Tuesday night.
"I know some moms are like we don't know what we are going to do this year now that it cold." explains Trone. "To some of the grandma's I've talked to I told to bring the kids because as soon as they get inside those doors they will be warm and we will get them in as fast as we can safely. As a mom I love that you can do supper because you kinda forget to do supper on Halloween night, which is terrible, so its nice they do that."
Hot dogs and refreshments will be served during the event. The church expects about 20 trunks set up throughout the church for trick-or-treaters. Last year, about 2,000 attended the event – which saw most visitors making their way through the line in 25 minutes. The event is free and will run Halloween night (Tuesday) from 6:00pm – 8:00pm. Bethel Baptist Church is located at 1196 North Academy Street in Galesburg.