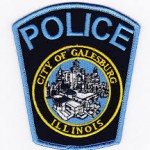 A 23-year-old woman was arrested for drug possession following a traffic stop that occurred near N. Academy and Ferris streets on Monday morning.
According to police reports, officers stopped a vehicle being driven by Erika R. Pulse of Galesburg for driving on a suspended license just after 10:0 a.m.
After being asked her to exit the vehicle, officers allegedly spotted two clear baggies on her seat, between her legs – one of which contained a white powdery substance.
She was placed in handcuffs, and her vehicle searched – to which officers allegedly found a cigar filled with cannabis, a grinder with cannabis inside, and $455 in cash.
The white powder field tested positive for cocaine. Pulse was charged with possession of a controlled substance and driving on a suspended license as well as cited for possession of cannabis.