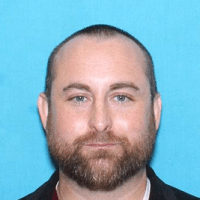 Following a manhunt that took place in the early hours of Monday morning, a Massachusetts man has been arrested in Atkinson in Henry County.

In a press conference following the search, Illinois State Police Trooper Jason Wilson stated that 36 year old Shaun Taylor of East Falmouth had been arrested as of 5:15 Monday morning.
Taylor had been pulled over Sunday night around 9:30 in a routine traffic stop but he allegedly fled police – abandoning his vehicle outside of town and fleeing on foot.
According to police, as troopers approached his abandoned vehicle – Taylor allegedly opened fire and struck the trooper's vehicle.
No injuries to troopers were reported.
Taylor turned himself in to the police.
He's currently in custody at the Henry County Jail where bond was set at $2 million.
Charges include Aggravated Discharge of a Firearm and Attempted First Degree murder.