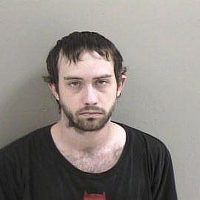 The Knox County Sheriffs Department says a Galesburg man faces a host of felony charges after child pornography allegedly was found in his home.
Sheriffs Deputies say 28-year-old Brian Deppe was arrested Thursday on charges including Dissemination of Child Pornography, Production of Child Pornography, Possession of Child Pornography, and Unlawful Use of a Weapon.
Few details have been released, except that agencies including sheriffs deputies, Galesburg Police, the Illinois Attorney General's Office, and the Internet Crimes Against Children Task Force executed a search warrant at a home in the 1000 block of East Losey Street, and they say several items related to child porn was found.
It's not clear, however, what led to the weapons charge.
Deppe is being held in the Knox County Jail. It's unknown when he will next be in court, nor what his bond is.