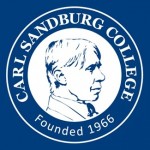 Carl Sandburg College is receiving a grant that will provide $263,000 annually to expose high school students to science and math.
The federal grant is for Sandburg's Upward Bound Math and Science program that will include year-round counseling, summer programs and exposure to science and math researchers for area high school students.
Sandburg says that currently 60 area students are involved in the program from schools like Galesburg, Knoxville, ROWVA and Abingdon-Avon.
Students selected for the program will all be first-generation college bound.
Misty Lyon, Sandburg's Dean of Student Success says investing in STEM programs is "essential for the next generation."
She says this program will expose students to potential careers in math, science, engineering and technology.
The grant they've secured for the science and math program is for five years.
Sandburg also has a traditional Upward Bound Program that's been at the community college since 1999 and that was recently renewed for another five years.
Sandburg is one of only five colleges in Illinois to receive the science and math grant and the only community college in the state.