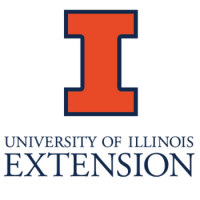 Business entrepreneurs in the Henry and Stark Counties area have had access to resourceful informational meetings for getting a business idea off the ground. 
Those entrepreneurs are given the opportunity to pitch their business concept and product ideas to a group of judges from the business, investment, and entertainment community. 
Now, the business fast pitch is expanding to Knox, Warren, and Henderson Counties.
Carrie McKillip with the University of Illinois Extension tells WGIL the concept is to find good ideas.
"Local people who have an idea about starting a business can really sit down and work with some experts to help them flesh out their idea and actually really work with those experts from the Small Business Development Center to help flesh out their idea and really work with them, get a plan in place and develop a pitch to sell people on their idea," McKillip says.
A series of informational meetings start October 17th at the Knox Agri-Center in Galesburg.
The meetings are geared towards three areas: retail and service, manufacturing, and existing business expansion.
Participants will have the opportunity to practice a pitch, develop a business plan, and schedule an individual meeting with a small business development representative.
In March, eligible participants will get five minutes to pitch their idea for a chance to win money to get their business off the ground.
For more details on upcoming informational meetings, visit WGIL dot COM and click on community events.