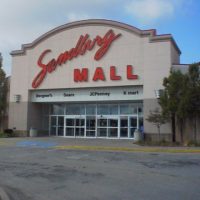 Changes have been in motion at the Sandburg Mall – and it looks like some major changes on the zoning of the land are in the works.
One proposal that went before the city's Planning and Zoning Commission last night was the splitting of the mall property into four separate parcels.
President of the Knox County Area Partnership for Economic Development, Ken Springer says that it's far too early to expect to find out what businesses will be coming this way
"The redevelopment of a piece of property this large is going to be a lengthy process and there's a number of steps that have to happen before we're going to see tenant names announced," Springer says.
Springer added that the next phase of the project comes down to what the owners will decide the space will be used for – saying that the owners are looking into more than just more retail space.
He also said that these kind of projects are "huge undertakings and they take a long time."