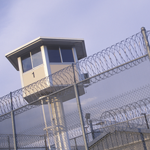 A Quad Cities-based developer that promised, but never delivered a hotel as part of the business expansion on North Seminary Street in Galesburg – and who still faces legal action because of it – is going to prison.
Federal court records and a statement from the U.S. Attorney's Office indicate Todd Raufeisen was sentenced in a Rock Island federal courtroom Thursday to a total of six years in prison after he pleaded guilty in May to counts of wire fraud and money laundering.
Raufeisen was accused of using money from investors for personal use and to repay other investors over a six year period ending last year.
Court records indicate that Raufeisen also doesn't have to report to prison until October 23rd, and once his time is done, he'll also have to spend three years on supervised release and must pay one-point-seven million dollars in restitution.
Raufeisen could have been sentenced to as much as 30 years in prison.