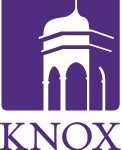 The Knox-Warren area's two liberal arts colleges have moved up in their rankings of the nation's private liberal arts colleges in the latest edition of U.S. News and World Reports scores.Knox College ranked #77 in the nation last year climbing up to #71 in the latest list that came out Tuesday.
Monmouth made a larger jump of 12 spots, now ranked by the media organization as the #144 private liberal arts school in the nation.
Knox is boasting a spot in the top 25 on the list of "Great Schools, Great Prices" indicating institutions with impressive educational value.
Those specific rankings are based on both academic quality and the cost of attending.
Monmouth was also able to increase by 16 percentage points in their ratings from high school guidance counselors.
MC President Clarence Wyatt says to achieve this ranking improvement especially in difficult times at the state and national levels "reflects extremely well on the strategic planning taking place at this college to build success over the long run."