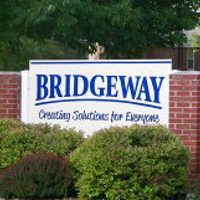 With an estimated 43-point-8 million adults in America dealing with a mental illness, work is being done by professionals, and advocates to erase the stigma often associated with mental health.
This week is Suicide Prevention Week and this weekend there is the Out of the Darkness suicide awareness walk planned for Saturday, September 16th at Lake Storey. 
Bridgewayis one of the many sponsors of the event, which includes G&M Distributors, OSF HealthCare, Tompkins State Bank, and Bates Collision Center.
Bridgeway's Vice President of Behavioral Services Stacy Brown says that physical health related issues are often talked about more openly than mental ones and that the stigma needs to be eradicated 
Additionally, she says people need to be aware of signs that someone is dealing with a mental health issue.
"We should always be looking, we should always be aware," Brown says. "We need to decrease the stigma and we need to start educating and talking about how important mental health is."
With regard to suicides, Illinois ranks 46th in the nation but looking at the country as a whole – suicide is the 10th leading cause of death.
Brown tells WGIL that what is most significant is that suicide is the 2nd leading cause of death among 15 to 24 year olds.