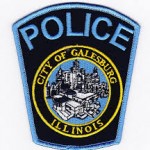 Galesburg Police are on the look out for a suspect writing phony checks – often for large amounts of money – to local businesses. 
The person passing the checks off is allegedly identifying himself as Jeffrey Blaine of Washington, Illinois – but in some instances has given the local address of 443 N. Academy St. in Galesburg.
The checks utilize a fake business named Environmental Pro Construction – branded by an outline of a roof – and those checks do not belong to the account being used.
They also appear as if printed by Wells Fargo Bank and IH Mississippi Valley Credit Union, however it could show any bank.
Galesburg Police are reminding all businesses to always ask to see ID before accepting checks.
You can direct any questions to the non-emergency number of 343-9151